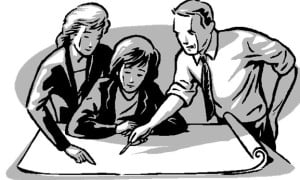 With any software implementation, the success and sustainability of a project is very closely tied to its planning process. To that end, below I share with you 6 key considerations, specific to ATS Technology implementations, before starting your implementation or engaging the vendor.
While this list is not all-inclusive, it should provide a good starting point and improve your chances of overall project success.
Define and Document a Project Charter — the charter is a powerful tool for documenting and communicating the scope, objectives, risks and overall project approach to all key stakeholder audiences. It becomes a reference point for settling disputes, avoiding 'scope creep', measuring progress and keeping the team focused on the end-result. It's a good idea to first review and socialize the charter internally, then include as part of your vendor kick off. This will help to ensure that everyone involved in the project is aware of its purpose and objectives.
Staff the Project and Support Teams Now — identify implementation project team members and ongoing support team members before the start of the implementation. Be selective in who is chosen to represent each work stream. Just because someone is a subject matter expert, doesn't mean they should play a key role in the project. Ensure they have the bandwidth to spend time outside their day to day activities. Where possible have those that will support the process and system post go-live engaged from the beginning.
Do Your Homework— after signing the contract, you will most likely receive a number of documents from the vendor that detail implementation activities and deliverables. Take the time to do a thorough review of these documents to identify areas of risk or areas that may be in conflict with your goals for the implementation. Don't focus solely on product features and architecture. Pay special attention to identify areas of potential exposure to additional,

unplanned

work efforts. (i.e., longer timeline, required customer resources for testing, training, post launch support etc.)
Define Requirements Clearly Up Front – shortly after engaging your vendor there will be an expectation to complete vendor requirements docs. These comprehensive documents capture all of your requirements for the configuration of the systems. I find clients are best prepared by having their desired state processes and policies documented prior to engaging the vendor resources to support the discussions and expedite requirement decision making process. Any delay in requirements sign-off will delay the implementation.
Set Expectations – plan to start out simple, especially as this relates to user groups and permissions and approval routing rules. The more configurable the tool, the more time it will take your users to master it. Even where processes are similar to the current state, the change for users to learn the new system is not insignificant. Plan to leverage standard ATS functionality whenever possible to minimize development and testing efforts (aka KISS principle). Focus on 'must haves' for the initial rollout and plan to rollout the "nice to haves" in future phases. Also, to the extent possible, make sure end-users are aware of any system limitations up front. You will most likely lose some functionality (especially if migrating from one ATS to another) and gain in other areas. Use your communications plan to address these areas and lessen any frustration later on.
Determine vendor access strategies early – for all those that will access to the system (either as a candidate, employee or functional user) think through how each user will access the system, how they will find the URL and learn their user credentials. This needs to be a holistic strategy as it will impact data migration, integration, career site design, single sign on, change management and could drive changes to your organization's internet and intranet website to support the necessary access and communication.